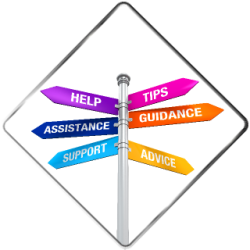 Call us today for expert guidance
---
Below you will find answers to some of our most Frequently asked Questions. We hope you find the answer to your questions here, but if you require more help please call 091-881000 for further assistance or send us a message through our
contact page.
What is Pre-Employment Screening?
Pre-Employment Screening is a variety of checks that employers require to be carried out either before they offer a candidate a job or during the hiring process.
The results of this screening give the employer a valuable insight into the candidate's performance and behaviour. Solid, consistent and appropriate background checks help to ensure that a potential hire is a good fit for the company, has gained the experience and earned the qualifications that they have stated on their CV.
In the majority of cases, it validates the companies hire decision.  However, in some cases the results can alert them to possible risks and can prevent them from making a costly hiring mistake.
What kind of Background screening is appropriate?
This will vary depending on the nature of the employer's business and the level of position in which the candidate is being hired. RecruitSafe will advise on what is appropriate, taking into consideration legislation, data protection, industry standards, custom and practise, etc. Whether you require Credit checks, employment history or qualification validation we have the specific background screening service to match your needs.
Why Outsource your Screening process?
RecruitSafe, as an independent partner with a specialist structured screening process, can validate candidate information and unearth other critical information to enable the employer to make a sound hire/no hire decision.
RecruitSafe, with its experience, can assist clients through the legal requirements and standards that are specific to different sectors e.g. Financial, Healthcare, Security etc.
With RecruitSafe's background screening processes and with the efficiencies that specialisation brings, utilising RecruitSafe's services can have significant cost benefits to employers.
In order to avail of RecruitSafe services, is there a minimum order number?
No, RecruitSafe has worked with clients with screening requirements from as little as 1 candidate to over 1,000.
Is RecruitSafe registered with the Data Protection Commissioner?
Yes, RecruitSafe is registered with the Data Protection Commissioner as a data processor and has been audited by same. All of our checks, policies and procedures are as per the guidance of the Data Protection Commissioner.
Pre-employment Screening Services
---
RecruitSafe has many pre-employment screening services available, from a single reference check through to comprehensive compliance management packages….