RecruitSafe | Pre-Employment Screening Services
---
Based in Ireland and led by a management team with over 20 years Multi National experience in the area of compliance, RecruitSafe specialise in providing organisations with Pre-Employment Screening solutions. Our services ensure that the appropriate vetting and background checks are conducted on your staff. RecruitSafe's experience and structured processes in screening candidate's, will assist you in protecting and minimising risk to your Company your Brand name, your Employees and Customers.
RecruitSafe's client base is extensive and across all business sectors ranging from small and medium enterprises in Ireland to large National and worldwide Multi-National Corporations. Our screening solutions are individually customised to meet client specific and/or industry requirements.
RecruitSafe, unlike many other screening companies at all times utilizes the candidates CV/Resume as the basis for screening. Many screenings companies require the candidate to complete and on-line application detailing their career history. This can lead to deliberate omissions or additions to what was originally presented to the prospective employer on the candidates CV/Resume. Having the candidate re-submit their information in an additional format can also lead to poor candidate experience.
RecruitSafe uses the information on the candidates original CV/Resume to ensure the information presented to the employer is true and accurate.
Feel free to call us today to discuss your requirements and receive a detailed proposal.
+353 0(91) 881000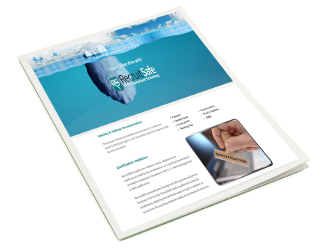 Pre-employment Screening Services
---
RecruitSafe have many pre-employment screening services available, from a single reference check through to comprehensive compliance management packages….